Benefits of Therapeutic Medical Massage & Certified Manual Lymphatic Drainage (MLD) Therapy • Free phone consultation • New client special • By appointment • 919.228.9559
Is your wellness in good hands?
The notion that massage is 'just an indulgence' is antiquated. Massage should be thought of as preventative medicine – think of changing the oil in your car or brushing your teeth. Make small regular investments to prevent a larger cost in the future.
There's no denying the power of bodywork. Regardless of the reasons we seek it out (relaxation, stress relief, pain management), medical massage therapy can be a powerful ally in your healthcare regimen.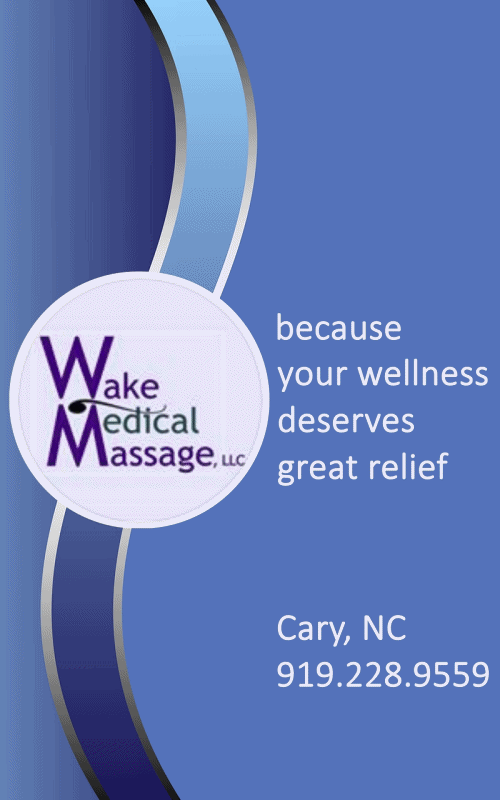 Experts estimate that upwards of ninety percent of disease is stress-related. And perhaps nothing ages us faster, internally and externally, than high stress. Medical massage is an effective tool for managing this stress, which translates into:
Decreased anxiety.
Enhanced sleep quality.
Greater energy.
Improved concentration.
Increased circulation.
Reduced fatigue
Open 7 Days a Week! Appointment in as little as one hour....Learn More ►