Random reviews and recommendations from our clients and local businesses on Google, Alignable, Yelp, Angie's List, Nextdoor, and Thumbtack 919.228.8558
Google Reviews Learn More ►

I have suffered from bilateral hip injuries from half-marathon training that have plagued me for the past 5 years. During that time, I was unable to perform any physical activity comfortably. As a last minute decision before undergoing surgery, I reached out to Shashi as one last effort. It was the best decision I have ever made. After one session, I was immediately able to feel relief and I have begun swimming and biking again.
I have had several great massages, but I couldn't find anyone who would spend the full time on my troubled hip areas only. Other therapists would focus 15 minutes or so and transition to the full body/relaxation piece. Shashi and the medical massage practices are very, very different. You spend time talking about your troubled areas and getting therapy specifically in those areas for results. His Myofascial Release and Trigger Point practices are unique. I can't explain it any better. He is really wonderful. Please just go see him. You won't regret it. K. W.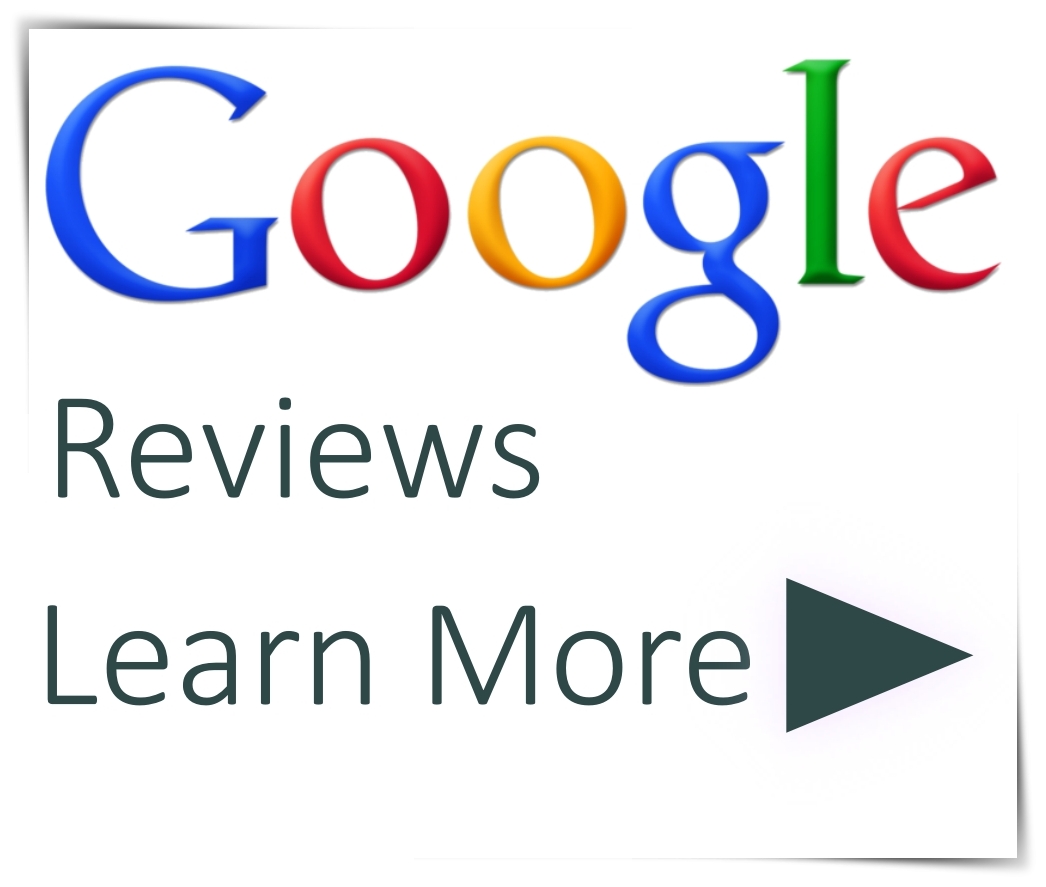 I started seeing Shashi a month ago for issues I've been having with fluid retention and he suggested lymphatic drainage. He took the time to explain the lymphatic system so that I could understand it better prior to ever working on me. He is also teaching me some techniques so that I could continue the work he is doing in between sessions. I highly recommend Shashi, he is kind, very skilled and so knowledgeable. I also appreciate same day appointments as my prior therapist was booked months in advance. J. A

Shashi is fantastic! My first visit was due to a hiking injury. He was very truthful and clear about what massage could do to help and what it could not do. He took the time to fully explain everything before, during and after the massage. He offered "homework" of stretching and self-massage that really helped. One visit was all I needed to put me on the right path toward healing from the injury. Nearly a year later I returned to Shashi for help with osteoarthritis pain. I needed a walking stick for support before my visit. I was able to leave his office without using the stick. I love his no-nonsense approach to his business practice and his same-day appointment policy. If you want a spa experience, go somewhere else. If you're looking for health and healing support from a competent, educated provider, I highly recommend Shashi! K. S

The only therapy that helps lessens the pain from TMJ over time. E. B.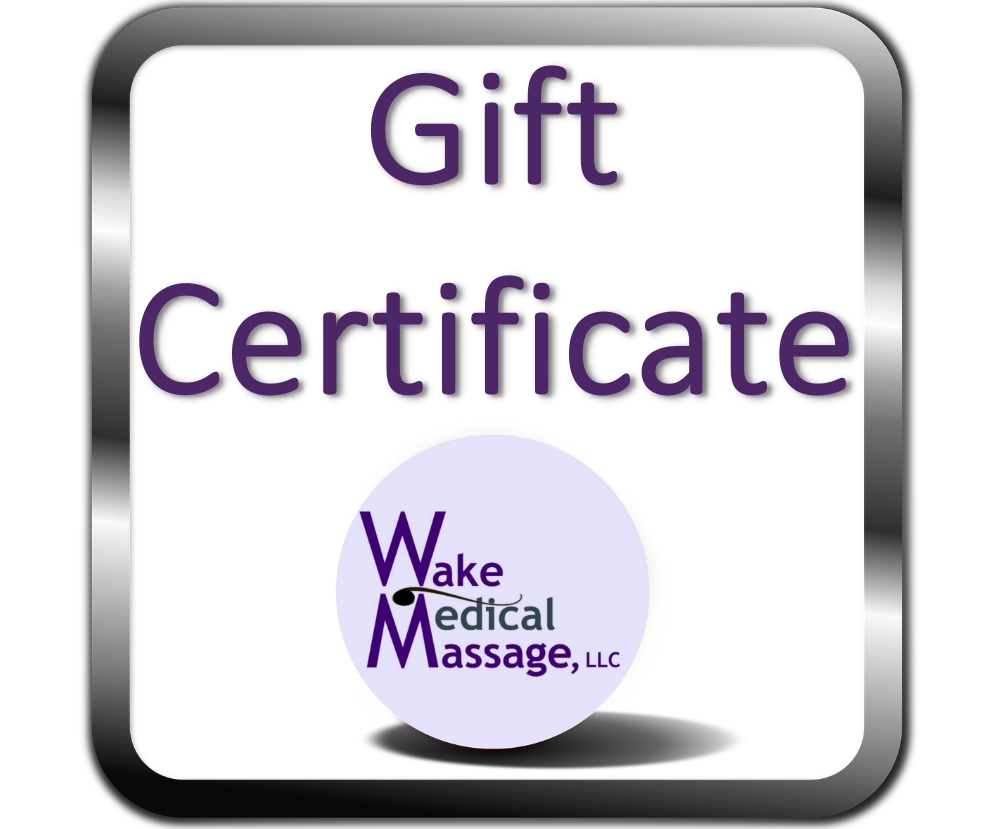 I broke my thumb while spending the summer in NC. The break resulted in inflammation that caused severe thumb/wrist pain and immobility. Hand surgeons, cortisone shots, icing, Prednisone, Ibuprofen, Mobic, regular massage, natural anti-inflammatories--I tried all of these things, but the pain and severely restricted movement continued. When I went to Shashi, I could barely bend my wrist or move my thumb because the inflammation was so severe. After three months of trying everything above with no relief, I was beginning to feel hopeless. However, after three sessions with Shashi doing myofacial release massage, I was able to move my thumb and bend my wrist with little to no pain. Unfortunately, I got food poisoning my last week in town and couldn't make it to my last week of massage therapy, but those three sessions helped more than anything else. Shashi spent a great deal of time actively listening to what happened to cause my problems, and then spent time each session explaining exactly where he thought the problems were coming from and how he planned to address those problems in the treatment session. After the discussion, he gave me exercises to do and explained what their purposes were, then he did an hour-long massage focused on the problem areas, which started at my neck, shoulders, and back, and then moved down to my arm, wrist, and hand. I felt improvement after each treatment, which my doctor unfortunately was unable to accomplish. I would highly recommend Shashi to anyone who has soft tissue problems, especially those that are resistant to traditional medical treatment. A+ experience. S. B. C.

Shashi has helped my son's recovery from several injuries due to wrestling and football. He explains the anatomy of the muscles and nerves around the painful areas and the techniques he uses to help the tissues to heal. He came highly recommended from a wrestling family friend and we are so glad we got introduced to him!

First visit and we are sold, I was allowed to stay in the room with my wife, we felt comfortable and relaxed. Shashi is respectful and helpful. He talks about the process as he works on you, pleasant experience. I will add to our review as we continue to visit. Second visit and my wife's frozen shoulder is back to normal function without pain and stiffness. Her recovery was swift and steady. She was told she would need two visits and that's what it took. No upsell, no membership fees, not 8 session program. It was exactly what was promised. We will return if we need additional services, but as for the shoulder...it's fixed. My wife is smiling again, thank you thank you thank you!! A. G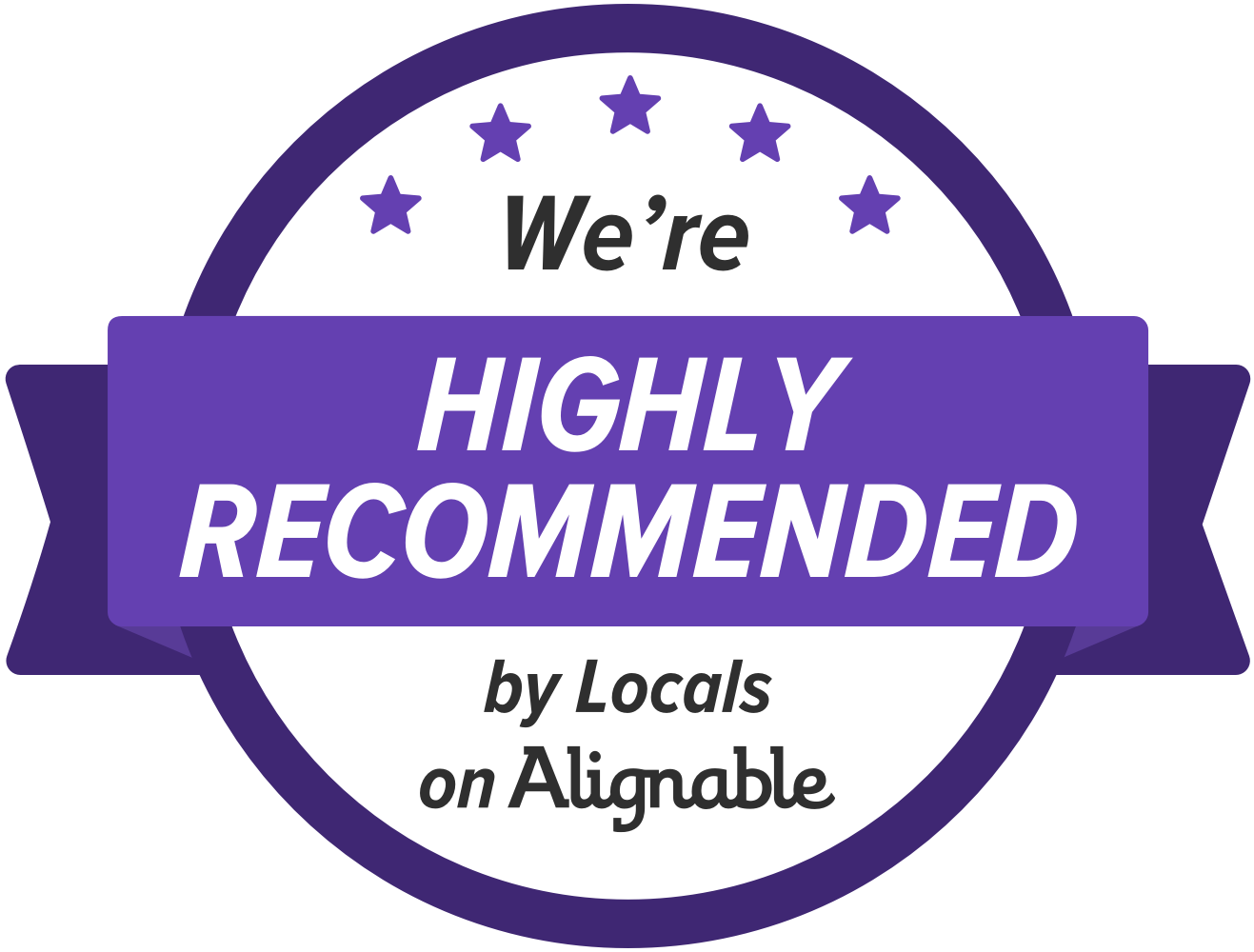 I am writing this review after 4 sessions of medical massage therapy by Shashi. I have had severe migraine and tension headaches for more than a year along with back pain. Shashi was able to relieve a lot of my pain by performing myofascial release along with trigger point therapy for my headaches. I have received TMJ, which has further helped my headaches. Shashi was also able to help my back pain. After 4 sessions, I can easily say that my hip flexor pain has become barebale and I can't wait to recieve further pain reduction with additional therapy. I am glad I found Shashi! S. M.

I am an avid weight lifter (15+ years) and I have been suffering from some very bad tennis elbow for 9 of the last 12 months. It has limited my ability to do a lot of movements and even to pick a weight plate up one handed to load on the bar. Any time I had to turn a door knob , shake hands, or really any type of movement that required grip I couldn't. The pain was incapacitating.

I saw orthopedic Doctors, had rehab, dry needling, acupuncture, many massages and nothing eased the pain. I found Wake Medical Massage on-line and read the reviews. I figured it couldn't hurt to give it a try. The first visit I was diagnosed, shown on charts what the issue was and how we would go about treating it. I was given a massage, then given some very detailed stretches to do 3 times a day. After my first appointment my arm was better 5 out of the 7 days.

I went back for a follow up the next week and after that massage my arm was better 14 out of 16 days. When I say better, I mean I can lift weights as heavy as I want, do Jui-Jitsu 5 days a week, turn door knobs, shake hands, no issues.

I had my 3rd appointment today and I will continue to go when I need tune ups. Shashi cares about your well being and his goal is to help you treat yourself in the long run. I have had over 50 different massage therapist work on me in my life and I can say without a doubt Shashi uses techniques I have never had done before. Whatever they are, they work! K. T.

I highly recommend coming here you will not regret it! I initially came in July 2017 with the help of my doctor from Miami (he located this place for me) to have a series of lymphatic massages. After my initial massage, I was able to walk normally and just felt better overall. I was in so much pain and discomfort, after my first massage I felt like a new person. I came back for about 5 massages and noticed each time I felt a significant improvement. I have returned a few days ago for more massages as I had had undergone another procedure. As soon as I landed I called and made an appointment . I was able to be seen when I wanted based on my schedule . I have been to 2 other massage facilities in the area that claim to provide "lymphatic massages" but they did nothing more than a feather massage, that I could have done myself. Wake Medical Massage is amazing and I will continue to refer people and to go here as well. You will feel amazing ! A. C

Words can not describe how grateful I am to Shashi. For two years, I had lived with chronic and worsening shoulder pain and had sought the opinion of 3 different physicians. They were each unable to diagnose my condition and had no other recommendation beyond physical therapy (which was only marginally effective).

I was beginning to lose hope that I would ever regain full function in my shoulder until I went to see Shashi. He was able to properly diagnose my condition (frozen shoulder) in our first session and by our second session, my pain had lessened by 80%. I religiously followed the exercise techniques he told me to do at home. Within a 3 week time frame, Shashi brought me back to a state of health I never thought I would experience again. I felt normal and 100% pain-free.

I did not think that I would ever feel normal again, but I do, and it is all thanks to Shashi. He was able to do for me in 2 weeks what no other physician or medical professional had been able to do in 2 years. I cannot thank or recommend him enough. T. B.

When I visited Wake Medical Massage, I was in serious pain that had been slowly developing over a few months, but in the prior two weeks, had worsened to nearly unbearable. I was having muscle and tendon spasms in my right arm, which ended up being the result of muscle tension in my neck, shoulder, and (I forget the name of it). When I spoke to Shashi (sp?) over the phone, he knew immediately what was wrong, and he offered to make himself as available as possible to help me out. Unfortunately, due to my work, I was unable to visit him for almost two weeks.

When I finally visited him, he gave me the most professional pre-massage checkup I'd ever had. As part of his checkup, he showed me on a chart which muscles (and underlying bones) were most likely causing my pain and went to work on those.

He found the muscles and tendons that were irritated and identified and helped me understand what the root cause of my pain was. As it turned out, he was completely correct: he recommended I visit an orthopedic specialist because my problem was based in a skeletal misalignment, something he suspected. He did a wonderful job relieving the tension.

Shashi is extremely professional, courteous, knowledgeable, and he did a phenomenal job with me. I am looking forward to future sessions with him. D. D.

I visited NC from out of state to play baseball. I had some tightness in my throwing arm and shoulder and Shashi helped me to understand what was going on and was able to relieve the pain so I could play at full strength. Highly recommend!

I am writing this review for my dad (an older gentleman) who is now a regular patient of Shashi.

First and foremost, this is not a place with an assembly line of massages, that only feel good for the moment and yield no real long term results. This is a place for MEDICAL massage therapy and Shashi is a MEDICAL massage therapist, this is critical to understand and research if you are suffering from chronic pain. Shashi has gone through extensive amount of study and training to perform medical massages specifically tailored to each patients unique situation and story in dealing with pain.

Shashi is a true healer, and a character you only read about in books. Healing runs in his family as he is the third generation providing medical massages. He also works aside many doctors in the area. From the moment you meet him, he has already began assessing you while carefully listening with undivided attention to the smallest detail regarding your pain and how it has accumulated. He will ask questions upon questions to make sure he has gotten all the details and will only stop when he has gotten all the pieces. He then will explain (not just through words but through diagrams and images) what it actually is that is going on in your body causing pain, why it is going on and how it affects the rest of you. At last, Shashi will explain in detail what he will do, the areas he will work on, what the patient will feel and what the patient needs to do outside of the office (yes you will have homework) to improve his/her condition. All of this, explained in detail before he even touches you. Doctors don't even do this. And then, the peaceful music turns on and Shashi begins his magic.

I initially took my dad in for sciatica and back pain, but Shashi through his medical massage technique was also able to identify tense left hip flexor muscles (primarily the Psoas, Quadratus Lumborum and the iliacus muscles as he explained in medical terms), which were also causing my dad discomfort in intestines, meanwhile other therapists and even doctors have failed to even mention or pick up on. (And we have seen quiet a few of them)

After sessions, Shashi will follow up with phone calls asking how you are doing and keeping track of progress. He doesnt just call my dad, he calls me as well to make sure everything has been understood and checks to see if there are any questions while placing heavy importance on my dad's satisfaction.

My dad feels so much better after each session and both him and I are so thankful for Shashi, we have the greatest respect for him and cannot recommend him enough! Thank you Shashi! A. L.

I started going to Shashi at Wake Medical Massage for persistent pain in my hamstring and upper back due to years of running and lately triathlon training. I had been to a chiropractor, orthopedic, and physical therapy without much success. But Shashi offered a unique approach, being one of only 3 licensed medical massage therapists in the state. He listened very intently to my conditions at our first visit and then explained (with charts) what the underlying issues were and how he planned to address them. He used a combination of sports massage therapy with myofascial release and neuromuscular trigger point therapy for my hip flexors and thoracic intercostal muscles. And after just 3 visits my back issue is almost totally resolved and the hamstring is definitely better. I definitely recommend Shashi to anyone experiencing chronic pain. J. M.

I'm a 50 year old female with lower back/hip/knee pain. I can tell you with 100% honesty, Shashi knows what he's doing!! I've been treated by his medical massage and trigger point therapy 4x now, most recently was two days ago after an acute flare-up after moving some heavy items. In that one session he basically "fixed" me. I am practically pain free, and am able to sleep again....relief!! I actually emailed him the next day to tell him he was a miracle worker, and I'm so thankful. Shashi is thorough, professional, and spends plenty of time listening to me, paying attention to what's going on with me. I feel very lucky to have found him. Highly recommend! K.C.

Shashi is the only person I have been to in the Triangle region who is able to perform the deep tissue work that I require and I've been to many therapists. He is friendly and will spend time beforehand to talk with you about what is bothering you, assess your overall physical condition, and will target the massage to your particular needs. In addition, he will provide any after care instructions for you to continue self work. He is the best I've found. 5 stars! S. D. B.

Shashi is an amazing and knowledgeable medical massage therapist. He really listens, he's patient and takes the time to explain why your body is in pain and then discusses how he will be able to help you. I have chronic neck and shoulder pain, degenerative disc disease and now Golfer's elbow. Before each session he also discusses your pain level and progress since your last visit. I know this will be a slow process to healing but I love that I have some degree of immediate pain relief after each session. Sometimes I feel decreased pain, sometimes it's more flexibility. Be prepared to do "homework" and it's in your best interest to do it! It's for your own health. I'm looking forward to getting better with Shashi's help.

Mr. Lodhia is a true professional. This is not a cookie cutter spa rub but a massage geared to your specific needs. The therapist goes to great lengths to understand your needs so all issues can be addressed. First rate! K. S

Shashi is an amazing person with an amazing personality. He has professional experience in being a Certified Manual Lymphatic Drainage Massage Therapist. I'm receiving a Manual Lymphatic Drainage Massage due to cosmetic post surgery to help Improve pain, swelling, soreness and scars. After each massage session I seen results drastically, in 4 weeks I went down 2 sizes. Shashi is very passionate in what he does and he cares very much about his clients. He takes the time to explain the procedure of the massage therapy that he's about to perform and he also explains how the Lymphatic Drainage Massage works to help and heal your body. What's most important is to make sure after a cosmetic post surgery that you're not going to any Lymphatic Drainage Massage therapist, but you're going to a Certified Lymphatic Drainage Massage therapist. Shashi skills and professionalism is outstanding, I promise you will never be disappointed in his work. I recommend Shashi indefinitely to everyone. He's definitely the best in the triangle area. M. B.

I saw Shashi for issues I kept having after surgery for hip impingement (FAI) and for back pain due to herniated disks. Unlike other massage treatment I had before, his sessions helped me to regain better functionality and overcome some of the pain I was having. He is very knowledgeable and does his work with great professionalism. M. T.

Shashi is AMAZING. He has a wonderful, calming presence that puts you to ease. I originally came in for TMJ jaw pain, the relief was almost immediate. Definitely one of the best massages I've had. J. Q.

Shashi has been extremely helpful in identifying where are my difficulty originates and explaining it to me thoroughly. I highly recommend him for anyone who has a medical concern and wants to find relief, honesty and a direction to take toward health and wellness. J. S.

I highly recommend Shashi for your medical massage needs. Shashi does great work. He knows what he is doing and explains things thoroughly. I began seeing Shashi for my neck, shoulders, back and feet about 4 months ago. I've had pain for years that has finally been resolved. I received medical massage therapy customized to integrate myofascial release and trigger point therapy. Shashi was also able to help me with plantar fasciitis pain. Shashi listens to your needs and is the best at what he does. I'm thankful for finally finding the right person to take care of my trigger points and feet. C. F.

Shashi helped me with some medical massages. I've been having some muscle tightness/spams all over my back, neck and hips for over a year. He helped me relieve my symptoms and worked on my trigger points/myofascial release like no one else have. His massages are different and unique. He gave me good advice on how to work on my own and release my trigger points at home. Thank you Shashi for taking your time to listen and help me in my recovery process. You are the best therapist I've ever seen! I recommend him 100%. V.R.

I've had 4 sessions with Mr. Shashi, he's great at what he does. Helped me a whole lot with Manual Lymphatic Drainage - MLD after surgery. Very sweet and caring therapist! J. A.

Certified MLD! A rarity in this area, and Shashi has been caring, compassionate and a great listener to my needs after having medial thigh lift that caused much swelling. Manual lymph drainage has decreased my swelling and shortened my recovery time. Anyone having PS, don't be fooled by lymphatic massages - it isn't the same as MLD. T. S

I have been going to Shashi Lodhia for about 2 months now, and in this time period he has made my chronic neck symptoms that I had for 10 years completely better,where other doctors from chiropractors, neurologists,orthopedics have done nothing to very little. I highly recommend his service, he is very professional, knowledgeable, and he will let you know up front if he can or can't help you with your medical problem... V. N

Best in town for lymphatic massage!! If you are looking for someone that will change the way your body feels call wake medical massage. I just had surgery and after the first three massages my swelling went down drastically. I am so grateful to him and I highly recommend his services. P. D.

I was suffering from back pain and sciatic nerve pain down my leg. I needed a medical massage practitioner to work out the trigger points. At each visit Shashi spent the time to discuss the nature of my problem as it evolved over a couple of weeks. I felt significant improvement. What worked really well for me was to have my chiropractor jot down the affected muscle groups so that Shashi would work out the knots and lesions. A. F.

My history: L4/L5 herniation
L5/S1 herniation that turned into two pieces of the disc breaking off and crushing the sciatic nerve which required surgery to correct.
CONSTANT DAILY TIGHTNESS AND ACHE IN SMALL OF BACK. VERY often right upper buttocks sciatic pain.
I've taken every steroid shot (over 12 of them) and drug there is. Even went for botox but never got it. At my whits end I literally typed "Male Indian Massage Therapist Raleigh NC" into Google and voila... up comes Shashi.
The man knows what he is doing, best of Western and Eastern massage techniques. If you are looking for some soft, hot stone, lullaby, whisper, sleepy time massage don't bother calling him. He is the real deal for MEDICAL MASSAGE. Let me translate that for you... it's the type of massage that ACTUALLY works for relieving pain because it addresses the issue that is DEEP in the muscle and connective tissue. Now mind you, half the time Shashi is working on me I want to punch him in the stomach. These sessions aren't always fun BUT they DO PRODUCE RESULTS and that is what I am after and that is why I keep going back. Obviously they will get better as the muscles release. After 12 years of dealing with this pain Shashi is the only person WHO REALLY LISTENS and listens EVERY time I go and is giving me ongoing positive results.
If you have real pain and want to do something about it give him a call. I read these other reviews and thought, OK maybe this guy is the real deal. Those other reviews are just as right as mine... he is the real deal. M.G

Everything was explained to me before and after my session, including why my shoulders were contributing to finger numbness. I've never had such an effective massage for pain. I highly recommend Wake Medical Massage. S. M

I highly recommend Shashi for medical massage. I've had long term issues and after 5 sessions feel tremendously better. My husband after much prodding finally went to see Shashi. My husband does not prefer male massage therapists but has agreed that Shashi is the best. My husband is a tall man who works in conference rooms and flies frequently and has chronic neck and shoulder pain. We will both be long time loyal clients and are grateful to have found Shashi. B. L.

Shashi is more than just a massage therapist. I had severe pain and doctors who were not interested in helping me understand why. Not only did Shashi help me to understand why, within 2 session the pain I had been experiencing for 9 months was almost completely gone. I cannot say enough about how knowledgeable and caring he is. I cannot thank him enough for helping me get back to a normal life. L.M

My initial visit, I came to see him because I was dealing with some shoulder tightness and neck pain and he immediately fixed me and took me through all ranges of motion and showed me what to do! I then go back 2 months later for a rotator cuff and pec muscle strain and tenderness and he amazingly broke down the anatomy for everything! Then worked on my back and my intercostal muscles and when our session ended, I was healed!! 10 stars if I could give!!! Best medical massage therapist not just in town; ever!!!! I don't refer anyone else!!

I have been a client for over two years. I have had the pleasure of having massages all over during my business travel. By far Shashi is the best. His techniques and overall knowledge of the human anatomy is incredible. He has an amazing ability to find the areas requiring the most attention. He is a 10 star therapist! M.N.

After just one session I saw immediate results. Truly amazing, very professional and very skilled with Manual Lymphatic Massages. When I return to the RDU area I will definitely be utilizing this service again. A must try! Best in the triangle area!!!! Q. F.

I'm an avid bicyclist, and Shashi is one of the few therapists who knows how to really loosen up the IT Bands in my quads. If you are an athlete who needs more than a little help to get the lactic acid out of your muscles and loosen up for your next round of training, this is the place to go. P. B.