Having muscle or ligament pain, sprain, strain, spasms, or tension due to overuse, injury, or surgery? Healthcare professionals highly recommend Medical Massage for medically necessary care and rehab to relieve specific muscle groups or a medical condition. Get therapeutic drug-free, non-invasive, holistic relief - Alternative Medicine with a complimentary phone consultation 919.228.9559 - New Client Special*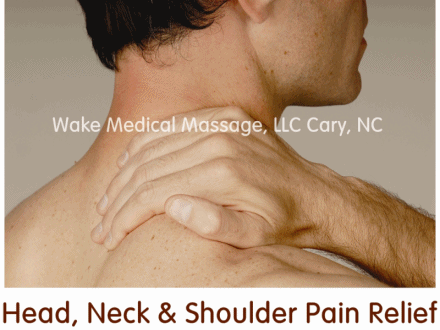 Did you know Clinical/Medical Massage is recognized by healthcare professionals as the preferred manual therapy to treat soft-tissue musculoskeletal disorders? The American College of Physicians and WebMD highly recommend massage therapy for musculoskeletal pain and disability with the intent of improving conditions or pathologies that have been diagnosed by a medical doctor. This drug-free, Complementary and Alternative Medicine (CAM) treatment is beneficial for relieving orthopedic, neuromuscular, and spine related soft-tissue conditions such as pain due to the car, work, or sports-related injuries, headaches, jaw (TMJ & ligament) sprain & strain, neck & shoulder pain, rotator cuff injuries, Carpal Tunnel Syndrome, repetitive motion injuries, radiculopathy and peripheral neuropathy, cranial, sacral - hip flexor pain, edema due to surgery and the conditions listed below. Wake Medical Massage, LLC specializes in these and other conditions to help you manage muscular pain, increase alertness, diminish alertness, and enhance immune function. Stop suffering and avoid the onset of chronic pain. Triangle's leading provider of a non-invasive holistic approach and trusted by medical professionals for health and healing! Call now 919.228.9559
By appointment • New client special* • Learn More ►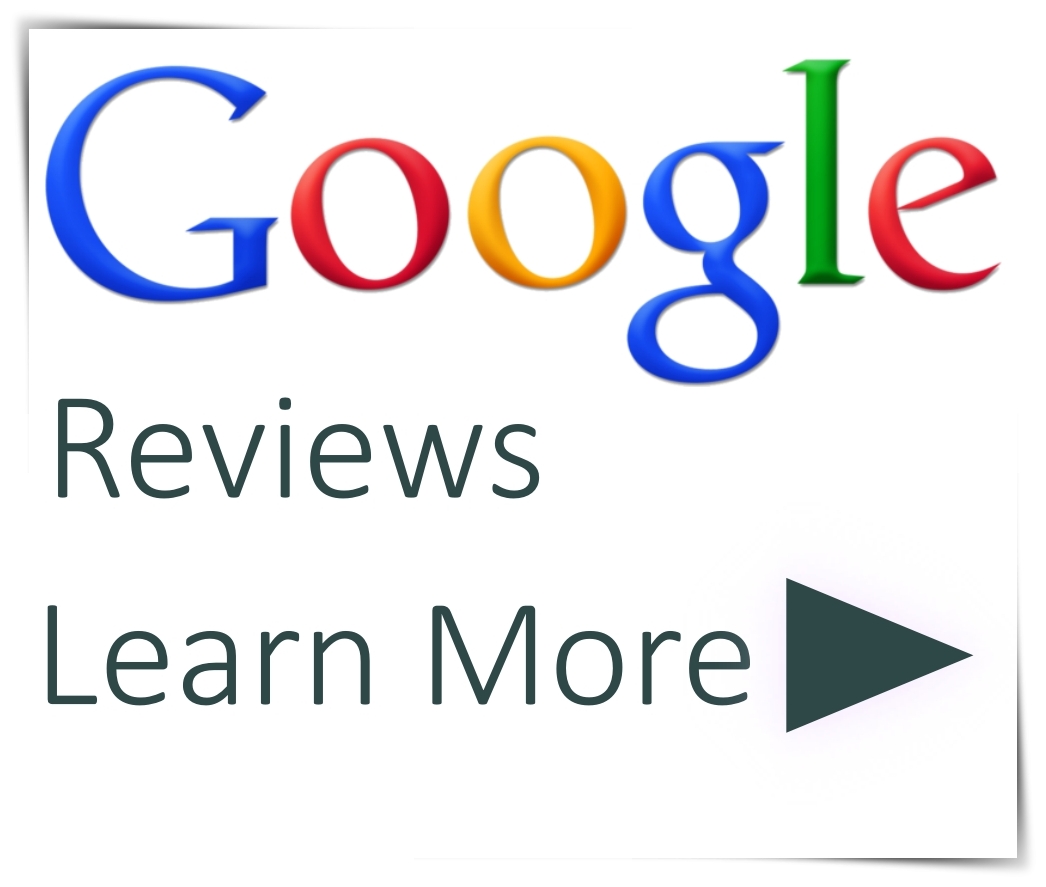 Your Certified/Licensed Medical Massage Therapist at Wake Medical Massage, LLC is well trained and experienced to integrate and apply highly effective state-of-the-art medical massage techniques including myofascial release - deep tissue, neuromuscular trigger point therapy, and Manual Lymph Drainage MLD (Vodder Technique) commonly known as Lymphatic Drainage Massage; however more routine techniques like Swedish or Geriatric massage may also be integrated to relieve soft-tissue chronic pain, post-surgical bruising, scars, swelling, and improve range of motion. As with all forms of health services, open communication during the session is encouraged. Call to start your relief - 919-228-9559
Therapeutic Relief • Non-invasive • Holistic
Did you know:
For Back Pain, Consumer Reports Magazine and The American College of Physicians Say Try Massage Therapy Before Pills - Learn More ►

More and more Orthopedic Doctors, Chiropractors, and Physical Therapists are recommending medical massage therapy treatment to help lengthen and loosen muscles before treatment through manual adjustment and/or manipulation of the spine.

Talk with your doctor about medical massage therapy for treating your pain or condition.

Certified Medical Massage is 100% hands-on non-invasive treatments. Wake Medical Massage does not charge for ANY tests or equipment use. For your safety and hygiene, especially during a pandemic, we do not cut corners by utilizing risky mechanical tools or equipment including plastic

Thumbsavers,

Guasha

, and metallic Instrument-Assisted Soft-Tissue Mobilization Metal Tools

- IASTM Learn More ►

.

T

hat is why so many of our injury clients continue to depend on us to make a full recovery while seeing their benefits last a lot longer than they might otherwise from a clinic with expensive tests, non-certified tools, or machines. Best of all, we will never commit you or insist on any regimen.

Call now 919-228-9559.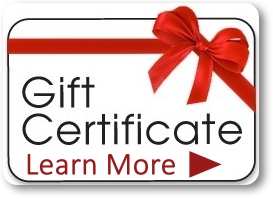 Your therapist, Shashi Lodhia, is certified nationally, licensed in the State of North Carolina, and privileged to have received training and certification in Russian Medical Massage Therapy from Vladimir Bogatov, MD the originator, developer, and instructor of Russian Medical Massage (Proprietary V-Method). Shashi is also certified by The Academy of Lymphatic Studies (ACOLS) to provide Certified Manual Lymph Drainage (MLD) - Vodder Technique - CMLDT Therapy and Complete Decongestive Therapy (CDT) including multi-layered bandaging, and compression garment for Lymphedema Management.
Experts estimate that upwards of ninety percent of disease is stress-related. Perhaps nothing ages us faster, internally and externally, than high stress. A massage is an effective tool for managing this stress, which translates into:
Decreased anxiety

Enhanced sleep quality

Greater energy

Improved concentration

Increased circulation

Reduced fatigue
Medical Massage is beneficial for several health issues:
Headache/Migraine/Cranial

Cervical, Including Whiplash Injury Sprain/Strain

Jaw (TMJ & Ligament) Sprain/Strain

Cervicalgia (Pain in the neck)

Neck, Shoulder, & Arm Pain & Knots

Elbow & Forearm

Wrist Sprain Carpal Tunnel Syndrome

Hand Sprain

Pain in Thoracic Spine

Lumbar Sprain

Pelvic Sprain/Strain

Hip & Thigh

Sacroiliac Region

Sacrum Sprain/Strain

Sciatica ( Neuralgia. Neuritis)

Knee or Leg Sprain/Strain

Ankle Sprain/Strain

Foot Sprain/Strain

Arthritis stiffness

Radiculopathy and Peripheral Neuropathy

Rotator Cuff Injuries/Post Surgery

Frozen Shoulder/Thoracic Outlet Syndrome/Adhesive Capsulitis

Depression and anxiety

Tennis & Golfer's Elbow

Enhance immunity by stimulating lymph flow—the body's natural defense system

Pain due to bulged/Herniated discs

Piriformis Syndrome and Sciatica

Myofascial & Fibromyalgia Pain Syndrome

Immobility Due to Work or Auto injury

Muscle Cramps and Spasms

Restless Leg Syndrome

Peripheral Nerve pain, Numbness in Hands/Arms

Restricted Range of Motion

Sports injury - Hamstring /Quadriceps Iliotibial Band (ITB) Syndrome, Sprained ankle

Immobility due to injury

Restricted joint flexibility

Injured, tired, and overused muscles

Postsurgery adhesions and swelling

Soft-tissue regeneration, scar tissue, and stretch marks

Pain associated with whiplash and trauma

Foot pain including Plantar Fasciitis

Restless Legs Syndrome

Pain due to Postural Imbalances

Call to start your relief process at 919.228.9559
Basic Massage Contraindications Learn More ►
The benefits of massage are physical and psychological - Learn More ►
How do I extend the benefits of Medical Massage? - Learn More ►
Please Note: Massage therapy is not a cure-all, a replacement for conventional care or other forms of medical care. If you have a medical condition and are unsure whether massage therapy would be appropriate for you, discuss your concerns with your healthcare provider. However, when used in conjunction with a healthy lifestyle, massage therapy can be a vital tool in increasing your quality of life.
Referral may be required
Who can refer you to our therapy center:
Physician | Neurologist | Orthopedic, Vascular, & Plastic Surgeon | Podiatrist | Oncologist | Dentist | Chiropractor | Physical / Occupational Therapist | Nurse & Physician's Assistant
Complimentary Phone Consultation - Call 919.228.9559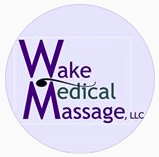 Proudly serving clients from Raleigh, Apex, Cary, Chapel Hill, Clayton, Durham, Garner, Holly Springs, Knightdale, Morrisville, Pittsboro, Raleigh, RTP, Sanford, Wake Forest, and surrounding North Carolina Regions.
Massage Cary NC • Massage Near Me • Medical Massage Cary • Lymphatic Massage • Lymphatic Drainage Cary • Manual Lymph Drainage • Cary Massage Therapist • Massage Therapy Cary • Sports Massage Cary
*New Client Special - Applies to selected modalities