Certified & Licensed Practitioner of Medical and Sports Massage & Bodywork • Pain and Lymphedema Management • Mayofascial Release • Trigger Point Therapy • Certified Manual Lymph Drainage MLD® (Dr. Vodder Method) • Call 919.228.9559 Open 7 Days a Week - Extended Hours • 203 N. Harrison Ave, Ste 206 Cary, NC 27513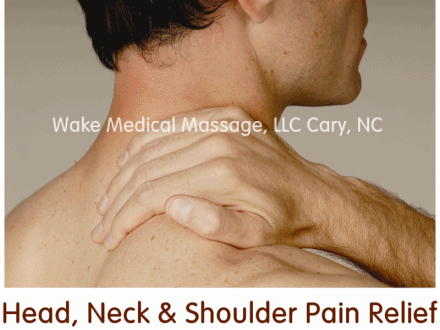 People of all ages, abilities, and injuries are increasingly turning to Wake Medical Massage to benefit from soft tissue manual therapy - a non-invasive holistic medicine to alleviate musculoskeletal pain and orthopedic disorder including cervical, thoracic, & lumbar sprain, strain & spasms, myofascial pain syndrome, neuromuscular trigger points (tense muscle knots), nerve pain (neuropathy and/or radiculopathy), and to relieve sports, auto & work related injury. Triangle's leading provider of Lymphedema management and treatment for post-traumatic and postsurgical bruising, scars, swelling, including post cancer surgery radiation and chemotherapy.
Open 7 Days a Week! Appointment in as little as one hour....Learn More ►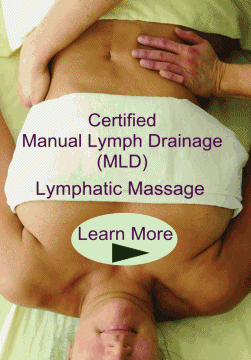 This isn't your ordinary SPA or a massage practice where the focus is mostly on relaxation. We are NC Board Certified / Licensed Medical & Orthopedic Massage & Bodywork and Certified Manual Lymph Drainage Therapy and Lymphedema Management (Dr. Vodder Method) practice specializing in muscular and lymphatic drainage therapy (a recommended component of Complete Decongestive Therapy CDT for Lymphedema & Lipedema) to trigger the release of pain-reducing hormones called endorphins (the feel-good hormones) that decreases stress and anxiety and other conditions. Call Wake Medical Massage (919) 228-9559, Carolina's leading provider of soft tissue relief.