Are you suffering from swelling, soreness, pain, bruising, or fibrosis/scarring due to plastic, orthopedic, or cancer surgery or treatment? We can help...
Certified Manual Lymphatic Drainage MLD (Vodder Technique) CMLDT - Oncology Massage can reduce edema and improve range of motion
Drug-free | Non-invasive manual therapy | Therapeutic pain, edema, and stress management | Set appointment with FREE phone consultation 919.228.9559 (No SMS/Text messaging)
Manual Lymph Drainage (Vodder Technique) - MLD, commonly known as Lymphatic Drainage Massage, is a gentle non-invasive manual treatment technique that provides several benefits if you are recovering from Lymphatic dysfunction including surgery, medical conditions, and other vascular malfunctions.
Some of the common conditions and surgeries that may benefit from MLD treatment, but not limited to are as follows:
Plastic, cosmetic, or reconstructive surgery- Liposuction, Lipo360, face-lift, Tummy Tuck - Abdominoplasty, Mommy Makeover, Breast Augmentation, Hi-Definition Liposculpture, Rhinoplasty, neck & chin lift, Brachioplasty (arm lift), thigh lift, male breast reduction, scar revision.
Lymphedema/Oncology - MLD relieves side effects of cancer treatments including lymph node dissection, chemo & radiation, and congenital diseases. The affected area may have tightness of the skin, clothes or jewelry may feel tight, less flexibility, swelling, weakness, heaviness, aching or pain

Post-mastectomy

Orthopedic including joint replacement
Fibromyalgia - Fibrositis
Oral/Dental - including TMJ
ENT - Ear, nose, & throat
Ophthalmological - Eyes & facial paralysis

Trauma including PTSD -

MLD assists with stimulating the parasympathetic response in the body

Need more information?

Call Wake Medical Massage, LLC - Qualified CMLDT specialists at 919.228.9559
​While some swelling after surgery is natural and a ​fundamental part of the inflammatory healing journey, an abnormal amount or an extended period of swelling can be concerning, uncomfortable with increased soreness, risk of infection, and take longer to heal. Certified MLD provides much-needed therapeutic relief!
MLD therapy has shown to have great success in:
Treating abnormal post-surgical swelling, soreness, and pain.
Reducing scars/fibrosis (the lumps and bumps that may occur under the skin after a couple of weeks after surgery).
Reducing the risk of seroma (fluid collection) and bruising.
Improving localized circulation and range of motion.
Relaxing the nervous system.
Relieving intense aches and widespread muscle pain
Decreasing the risk of infection and accelerating the healing process.
Improving recovery period so you can enjoy activities of daily living (ADL)
So why wait? Call Wake Medical Massage, LLC, Carolina's leading provider of CMLDT to schedule appointment with a complimentary phone consultation at 919.228.9559.

Did you know...
How to identify a qualified MLD therapist

- Just finding a licensed massage therapist doesn't imply that person is qualified to provide MLD therapy (the primary component of CDT) for your lymphatic conditions including post plastic surgery or cancer treatment. In North Carolina, one can be a licensed massage therapist (LMT) & bodyworker, NC LMBT, but to provide Manual Lymphatic Drainage after surgery, one needs at the minimum advanced and specialized training from a LANA Recognized School (Lymphology Association of N. America) Program in Certified Manual Lymphatic Drainage (Vodder Technique) Therapy such as at The Academy of Lymphatic Studies (ACOLS). An ACOLS trained and qualified therapist with this certification will have CMLDT initials after their name. Sealed credentials must be displayed.
Post-surgery

care is an essential component of a healthy recovery from any type of surgery or treatment. Treat your search for a Manual Lymphatic Drainage therapy or Oncology Massage provider the same way you would for any healthcare provider. Hire a qualified and skilled CMLDT therapist trained in the Vodder Technique with excellent references in post-surgery treatment, and education in Lymphedema Management - MLD. Consult with them, form a bond and when you trust them, take their advice on Lymphatic Drainage treatment for your specific surgery and desires. Independent reviews certainly help.
Caution We do not re-open surgical incisions to release the lymphatic fluid build-up as it is NOT in the scope of NC Massage Therapy & Bodyworker. Also, we shall NOT include the use of ultrasound devices. Learn More ►
The Certified MLD is a gentle non-invasive hands-on manual therapy and does NOT involve the use of any devices including cupping or ultrasound, draining or pushing fluids out of the body from surgical incisions - including covered incisions, closed incisions, or drains. Book your Lymphatic Drainage session with us only after your surgical incisions have completely closed. Safety is the key therefore, we may request to consult with your surgeon and delay MLD treatments until incisions sites are properly healed.
Most physicians in the United States are taught about the lymphatic system for during their 4 years of medical school training. Learn More ►
How soon should you start receiving Certified Manual Lymphatic Massage?

Recommendations for the timeline for receiving vary widely based on condition. After liposuction, for instance, doctors on RealSelf recommend it from as soon as one day after surgery to anywhere from three to seven days post-op. Call for a free phone consultation at Wake Medical Massage, LLC today 919.228.9559. Learn More ►
What is Certified Manual Lymph Drainage Therapy (CMLDT) - Lymphatic Drainage Massage | How can it help?
MLD Therapy is a gentle precise soft-tissue mobilization treatment using Dr. Vodder Technique (specialized sequences of light hand strokes that feels like massage) aimed to encourage any localized swelling, a build-up of lymph fluid in the tissue space, to be drained and rerouted efficiently and naturally into the healthy lymphatic vessels and carry back to the bloodstream via the heart. CMLDT should not be confused with a traditional massage given at a SPA or local massage practice. More and more medical doctors are understanding the benefits of MLD, the key component of Complete Decongestive Therapy (CDT) offered at Wake Medical Massage for the management of swelling, a.k.a edema, of various geneses including postsurgical and post-traumatic conditions, Lymphedema, also known as lymphoedema and lymphatic edema, due to damage to the lymph vessels, including common side effect of cancer and its treatment, such as surgery following a mastectomy or other oncology-related surgical procedure, lymph node dissection, radiation or chemotherapy, infections, and conditions listed below. Manual Lymph Drainage is also beneficial for several pathologies where heavy-handed or too much pressure could damage lymphatic structures and be a contraindication for fibromyalgia, scleroderma, and cellulite chronic fatigue syndrome, migraines, autoimmune diseases rheumatoid arthritis, scleroderma, lupus, and dermatomyositis. MLD therapy speeds healing, reduces scars and swelling, cleanses fat deposits beneath the skin (cellulite), produces relaxing effects on the sympathetic nervous system, and improves the calming effect on the muscles, lymph flow, and immune system detoxification, and more. Call (919) 228-9559 to start your therapeutic relief!
Moderna COVID-19 vaccine may cause side effects for those with cosmetic facial fillers: FDA Learn More ►
Plastic surgeons requiring Manual Lymphatic Drainage Therapy - Lymphatic Drainage Massage for post-op recovery (surgical procedure) Learn More ►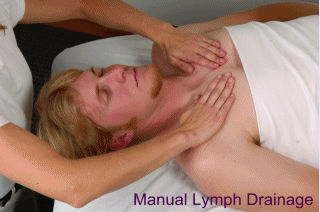 Lymphedema - Lymphedema is chronic swelling caused by a build-up of fluid that occurs when the lymphatic system is either faulty or damaged. Lymphedema occurs in 3-5 million Americans across a wide spectrum of diseases. It is the swelling of a limb or body part due to damage to lymph nodes and lymph vessels leading to accumulation of lymph - a protein-rich fluid in extracellular spaces resulting in lymphatic system blockage. It occurs more frequently in the arm or leg but can also be seen in the head, neck, chest, abdomen (including IBD - Crohn & Ulcerative Colitis), and other areas of the body. Lymphedema is classified as either Primary (10% of all cases are congenital) or Secondary (90% of all cases are Secondary (acquired)). Lymphedema can be greatly reduced and managed with Manual Lymphatic Drainage Therapy. It has important pathological and clinical consequences for the patient if left untreated. Lymphedema condition is best treated using Complete Decongestive Therapy. To learn more on Lymphedema development - Click Here ►
90% Secondary (Acquired) Lymphedema - Secondary cases can be broken into two categories:
22%

of all cases are

non-cancer

related. Any significant damage to the lymphatic organ system can result in lymphedema. Causes include

Surgery • Burns • Radiation • Trauma • Rheumatoid arthritis • Ilio-femoral bypass • Infection • Paralysis

68%

of all cases are

cancer-related

. The overall cancer-related incidence rate is 15.5%. Specific rates include: Breast 40%

• Sarcoma 30% • Gynecological 20% • Melanoma 16% • Genital-urinary 10% • Head and neck 4%
10% Primary (Hereditary-Congenital) Lymphedema - Primary lymphedema is a rare, inherited condition caused by problems with the development of lymph vessels in your body. Over 40 rare diseases are associated with primary lymphedema including:
Milroy's disease (congenital lymphedema). This disorder begins in infancy and causes lymph nodes to form abnormally.
Meige's disease (lymphedema praecox). This disorder often causes lymphedema around puberty or during pregnancy, though it can occur later, until age 35.
Late-onset lymphedema (lymphedema tarda). This occurs rarely and usually begins after age 35.
Call now to start your therapeutic relief process at 919.228.9559
Your first visit, for MLD - the main component of CDT, at Wake Medical Massage will include a consultation during which the therapist will evaluate, treat, and recommend the frequency of future sessions. Treatments usually last about an hour. Ask your physician if you need to be evaluated by a CLT for CDT.
Post-surgical - Manual lymph drainage is beneficial for those recovering from cosmetic surgeries such as face-lifts, breast augmentation, liposuction, CoolSculpting, Liposculpture, Lipo360 procedures, and orthopedic surgeries such as muscle or joint repair or replacement. Manual lymph drainage effectively reduces swelling and pain associated with it even before appropriate muscle movement and function can be restored.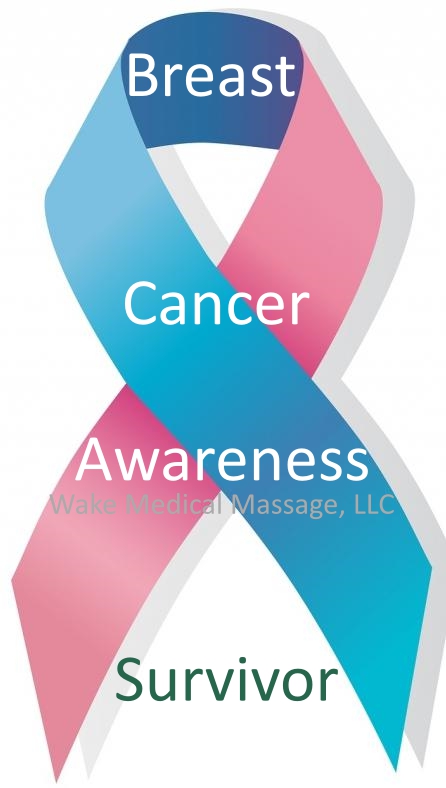 Post-Traumatic - Manual lymph drainage assists with stimulating the parasympathetic response in the body, so it's indicated in situations where the nervous system has been compromised, such as with anxiety and post-traumatic stress disorder. The benefit includes general stress reduction, detoxification, and enhanced immune function.
Oncology - According to the Lymphedema Treatment Act, 2 out of 5 breast cancer patients will develop lymphedema within 5 years of surgery. Swelling is a normal side effect of breast cancer surgery and radiation therapy. In the last few years, manual lymph drainage has come to be identified for its profound benefits to oncology clients soon after surgery and later during their ongoing recovery period. MLD reduces edema, helps control pain, relieves constipation caused by pain medications, provides general relaxation, reduces stress, and improves sleep. MLD is considered safe if you have metastatic breast cancer (cancer that has spread beyond the breast). Discuss with your Oncologist to see if MLD® therapy is appropriate for your treatment program. Call Wake Medical Massage at 919-228-9559 to start your relief!......and yes Men Get Breast Cancer Too. Learn More ►
Manual lymphatic drainage for Lymphedema following breast cancer treatment Learn More ►
When Relief and Results Matter - At Wake Medical Massage, our NC Board Certified / Licensed Medical Massage Therapist, Shashi Lodhia is trained in Lymphedema Management and Certified in Manual Lymph Drainage Therapy using Dr. Vodder Method (CMLDT) by The Academy of Lymphatic Studies - A leading institution in the U.S. Call 919-228-9559 to start your relief!
What to expect at an MLD® Treatment Session
Your therapist will apply precise light skin stretch (superficial layers) and directional turn in a sequence-specific manner, based on scientific and physiological principles that have proven to encourage lymph flow out of the congested tissue spaces and move back into the healthy lymphatic system (described below). Although often referred to as a type of massage, Certified (MLD®) therapy is very different from traditional forms of medical massage therapies that depend on deep and rigid muscle manipulation/kneading. The MLD hand strokes/sequences (Vodder Technique) are gentle, soothing, rhythmic, and relaxing. Call 919.228.9559 to start your relief!
The overall goal of MLD therapy is to re-route the flow of stagnated lymphatic fluid around blocked areas into more centrally located healthy lymphatic vessels, which eventually drain into the venous system. Call Wake Medical Massage today to have our Certified Manual Lymph Drainage Therapist work with you
What do Board Certified Plastic, Orthopedic, or Reconstructive Surgeons Think of Certified Manual Lymphatic Drainage (MLD) Massage after surgery? Learn More ►
Ailments and conditions for which Manual Lymph Drainage is beneficial:
Management of Edema: Post-traumatic/Post-surgical edema, Post reconstructive including cosmetic/plastic surgery such as Mommy Makeover, Smartlipo, Liposculpture, Power Assisted Liposculpture, Liposuction, Lipo360, Coolsculpting, Tummy Tuck or Abdominoplasty, Facelifts, Rhinoplasty, Eyebrow lift / Forehead lift, Chin surgery, Neck-lift, Brachioplasty (Arm Lift), Thigh Lift, Male Breast Reduction,

Scar Revision, and other types of surgery to boost healing, improve scarring, reduce swelling, assist the body to eliminate residual anesthesia and lower other post-surgery side effects.

Lipedema - swollen, dimpled, bumpy, or uneven skin. Causes: Abnormal accumulation and deposition of fat cells. Symptoms: Swollen legs or arms, skin that's spongy, sensitive, or easily bruised, chronic pain.

Cellulite - Dimpled, bumpy, or uneven skin with no swelling. Causes: Fat and connective tissue pushing and pulling the skin. Symptoms: Doesn't commonly cause any additional symptoms.

Improvement of scar tissue

Reduction of bruising after surgery or injury

Repetitive strain injury

IBD Irritable Bowel Disease - Crohn and/or Ulcerative Colitis

Reduction of puffiness and fine lines and wrinkles

Venous insufficiency

Fibromyalgia - MLD helps to relax the body and manage abnormal widespread musculoskeletal pain

Circulatory interruptions

Post-Traumatic edema

Chronic fatigue syndrome

Chronic pain syndrome

Constipation

Migraine and chronic headaches

Multiple sclerosis

Whiplash and other trauma

Autoimmune diseases rheumatoid arthritis, scleroderma, lupus, and dermatomyositis

Before cold and flu season/sinus congestion

Immune system support

Ménière's Disease

Rheumatoid and osteoarthritis

Cleanse and for general detoxifying

Common acne and acne rosacea
General Benefits / Effects of MLD - Vodder Technique:
Removes metabolic waste, excess water, toxins, bacteria, large protein molecules, and foreign substances from the tissues.

Soothing - Decreasing sympathetic nervous system responses while increasing parasympathetic nervous tone yielding a non-stressed body-framework state

Through its gentle rhythmical precise hand movements, Analgesic- MLD alleviates pain by greatly reducing the pain signals sent to the brain.

Accelerated drainage of nociceptive substance from the tissue

Improved lymph flow

Increase in lymph production

Reduction of swelling and faster recovery from surgical trauma

Calming effect on the muscles. It decreases muscle cramps or spasms (painful)

Body detoxification
Ultrasound Device Use Warning!
NC Licensed Massage & Bodywork Therapy provider shall

NOT include the use of ultrasound devices. Learn More ►
Plastic Surgeons take on Ultrasonic Devices for reducing swelling after Liposuction - Learn more Here
The Lymphatic System / Our Health protector - This is the body's filtration and transport system and a key part of the immune system. It is a complex network of tissue, capillaries, lymph nodes, and lymph vessels that produce and transport lymph fluid. Lymph fluid contains proteins and white blood cells that clean out toxins, pathogens, and debris from tissue throughout the body. The lymph fluid can be considered the body's garbage collector. The lymphatic system closely follows the circulatory system but unlike the circulatory system, the lymph system is a one-way system that lacks a pump. For lymph fluid to circulate in the body, it depends primarily on physical movement and muscle contractions. Slowed or blocked lymph nodes can accumulate toxins in the body which can depress the immune system and the body becomes sluggish and possibly sick. Call 919-228-9559 to start your relief!
Even the healthiest and most active people can get partially blocked and have sluggish lymphatic systems.
Therapeutic Massage is good for everybody and provides several wellness benefits, but deep tissue massage can be too heavy for someone with lymphedema or swelling due to surgery, so search for a well trained medical massage therapist who is experienced and certified by the Academy of Lymphatic Studies to provide Certified Manual Lymph Drainage / Lymphatic Massage (CMLDT), multi-layered bandaging, and compression garment for Lymphedema Management.
The History - Dr. Vodder
In the early 1930's Dr. Emil Vodder pioneered a unique range of gentle hand treatment techniques that utilize strokes that are adapted to the anatomy and lymph system which brought relief from chronic conditions such as sinus congestion and catarrh (unpleasant nasal congestion with a build-up of mucus, usually in the nose, throat, ears or chest). Since Vodder's pioneering work, MLD® has spread worldwide and has become a popular treatment in many health institutions in global health systems. It has now gained acceptance worldwide as a component in the treatment and control of lymphedema, management of edema (swelling) of various genesis including pre/post-surgical, and post-traumatic conditions.
Often, MLD is recommended as a component of the treatment plan known as complete decongestive therapy (CDT), although it may be used in combination with other treatments. Learn More ►
Contraindications - Please be aware of all these contraindications before you sign the client consent form and receive MLD or Massage therapy.
Absolute contraindications to Manual Lymphatic Drainage (MLD) that could cause a life-threatening are acute infectious, fever, serious circulatory problems such as thrombosis, congenital heart failure, major cardiac problems, hemorrhage, acute enuresis, and malignant ailments, or un-diagnosed 'lumps'.
Fever, acute infection, early onset of inflammatory disease. You need to wait until the acute phase is over and the fever is broken.

Circulatory system problems, especially thrombosis. If there is any risk of embolism of phlebitis, do not use MLD and see your physician immediately

Cardiac issues such as heart disease, acute angina pectoris or coronary thrombosis (heart attack). Using MLD increases the fluid load on the heart, and compromised cardiac systems should not be subjected to MLD.

Active bleeding, internal or external.

Active malignant cancers, undiagnosed lumps, or tumors whose origins have not been determined by your physician.

High-risk pregnancy or late-term pregnancy with complications
Relative contraindications to Manual Lymphatic Drainage (MLD) means that caution should be used when procedures are used together. (It is acceptable to do so if the benefits outweigh the risk.). There are several relative contraindications to lymphatic drainage. These include edema and lymphedema, which may either be a good indication for lymphatic drainage or a contraindication, depending on the etiology of the edema or lymphedema. In cases of hyper- or hypothyroidism, there is also a rare risk of upsetting the blood's hormone ratio and provoking a hyperthyroid reaction when working over the thyroid gland.
If none of these contraindications are present, lymphatic drainage is a safe and gentle modality appropriate for many indications and is the best option for moving fluid from one body part to another.
MLD - Lymphatic Massage (Plastic/Cosmetic surgery):

Learn More ►
Reasons why Plastic Surgery Physicians in The United States need to recommend to their post-surgery patients and be a fan of Manual Lymphatic Drainage Massages Reason 1 ► Reason 2 ►
Here is a link to plastic surgeons discussing Manual Lymphatic Drainage effectiveness after a facelift Learn More ►
Information on manual lymphatic drainage after a tummy tuck Learn More ►
Why Swelling (lumps and bumps) after liposuction last for many weeks after surgery.

Learn More ►
Understanding Levels of Compression for Stockings and Lymphedema Garment Selection -

Learn More ►

Manual lymph drainage efficiently reduces postoperative facial swelling and discomfort after removal of impacted third molars Learn More ►

A randomized trial investigating the efficacy of manual lymphatic drainage to improve early outcome after total knee arthroplasty Learn More ►
Seroma: How to Avoid It and How to Treat It (Please share this with your surgeon) Learn More ►
Lymphedema and Lymphoma - The Cancer Connection Learn More ►
Information that matters most to you in your prostate cancer journey

Learn More ►
The benefits of massage are physical and psychological -

Learn More ►
♦
We may require physician/health-care provider's permission/referral for treatment (From USA Board Certified practicing in the USA). Providers please click here to access permission/referral form, print it, and mail it to our office. No fax service!
♦
Who can refer you to our therapy center for MLD treatment
Physician | Neurologist | Orthopedic, Vascular, & Plastic Surgeon | Podiatrist | Oncologist | Dentist | Internal Medicine Physician
Complimentary Phone Consultation - Call 919.228.9559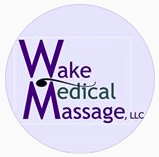 Proudly serving clients from Raleigh, Apex, Cary, Chapel Hill, Clayton, Durham, Garner, Holly Springs, Knightdale, Morrisville, Pittsboro, Raleigh, RTP, Sanford, Wake Forest, and surrounding North Carolina Regions.
• Oncology Massage • Massage Cary NC • Near Me •Medical Massage Cary • Lymphatic Massage • Lymphatic Drainage Cary • Manual Lymph Drainage • Cary Massage Therapist • Massage Therapy Cary • Sports Massage Cary
Individual results may vary! Primary and Secondary Lymphedema Percentage statistics source: LymphedemaTreatmentAct.org