Relief is just moments away! Call 919.228.9559 • Open 7 days • Extended Hours
New Clients: Want to save time? Download client intake form, print, fill and bring it with you so you won't have to fill when you come for your appointment.
New client intake form. Click =►
to download.
ST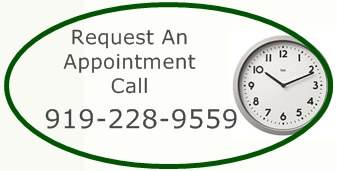 OP! Do not download any form/s from below unless instructed by us!
Screening Questionnaire form
Body Map for Clients
Client Feedback form
Physician's Permission form
Physician's Referral form

2017, 2016 and 2015 Patients' Choice Awards in Medical Massage Therapy - Cary, NC.
Verified by Opencare.com
You Don't Need Referral For Most Conditions
Who can refer you to our therapy center:
Physician | Neurologist | Orthopedic, Vascular, & Plastic Surgeon | Podiatrist | Oncologist | Dentist | Chiropractor | Physical / Occupational Therapist | Nurse & Physician's Assistant
Call 919.228.9559 to make an appointment
Proudly Serving Raleigh, Apex, Cary, Chapel Hill, Clayton, Durham, Garner, Holly Springs, Knightdale, Morrisville, Pitsboro, Raleigh, RTP, Sanford, Wake Forest and surrounding North Carolina Regions.