Do intense aches and chronic widespread persistent pain drain your energy? Non-invasive soft-tissue manual therapy can help relieve pain, anxiety, depression, and improve range of motion. Relief starts with complimentary phone consultation - Call 919.228.9559 • By appointment • New Client Special*

Did you know...An estimated 10million people in the U.S. suffer from fibromyalgia, according to the National Fibromyalgia Association (NFA, https://fmaware.net) and 75-90 percent of those with the syndrome are women
What is Fibromyalgia? Fibromyalgia, also known as fibrositis, is an invisible illness - a disorder characterized by widespread chronic musculoskeletal pain and a cluster of other symptoms including anxiety, depression, sleep disturbance, stiffness, and a variety of somatic complaints, typically accompanied by: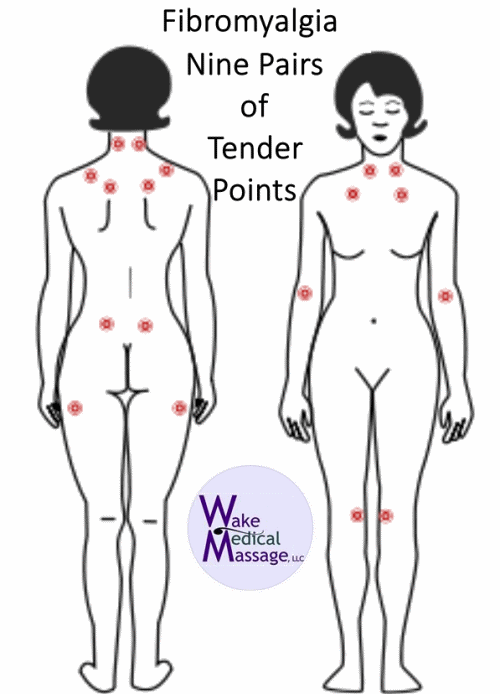 Fibromyalgia signs, symptoms, and complications
Stiffness after rest
Poor stamina
Fatigue
Memory problems, "fibro fog"
Widespread pain
Sensitivity amplification
Gastrointestinal pain
Insufficient sleep
Overlap with chronic fatigue syndrome, irritable bowel syndrome, myofascial pain syndrome, migraines
Depression, anxiety disorders
11 to 18 Tender Point Locations - Back of the neck • Upper back • Shoulders • Chest • Elbows •Front of the neck • Hips • Lower back • Knees (See image)
Call 919.228.9559 to start your relief process
Fibromyalgia causes a distinct type of pain
Your fibromyalgia pain is different than the pain you may experience from a headache or sprained ankle. That's because fibromyalgia is thought to be the result of overactive nerves that cause chronic widespread pain and tenderness. Your doctors routinely check 18 Points - tender points on the body when it comes to diagnosing fibromyalgia. These 18 points (9 pairs) tend to be painful when pressed and may spread pain to other body parts. Fortunately, fibromyalgia is not life-threatening and does not lead to muscle or joint damage.
Massage therapy is especially beneficial for the fibromyalgia client, as it can lower heart rate, relax muscles, improve range of motion, and increase the production of the body's natural painkillers.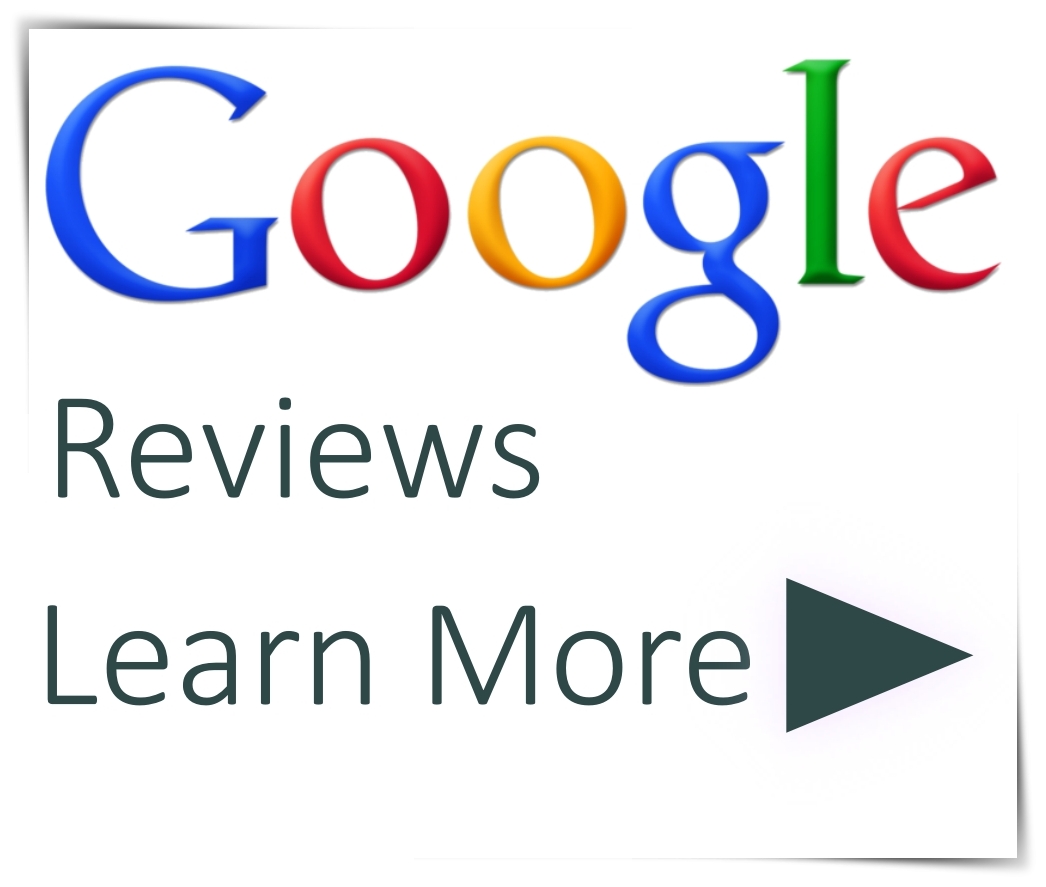 Research by NCBI indicates massage therapy with a duration ≥5 weeks had beneficial immediate effects on improving pain, anxiety, and depression in patients with Fibromyalgia. Massage therapy should be one of the viable complementary and alternative treatments for Fibromyalgia. More and more people are choosing Wake Medical Massage in Cary, NC for their fibromyalgia relief. Call us at 919.228.9559 to schedule your session.
Fibromyalgia symptoms are best treated using a multidisciplinary approach. Due to the sensitivity of soft-tissue, more and more fibromyalgia clients are seeing an improvement of their symptoms with the integration of Certified Medical Massage therapy and Certified Manual Lymph Drainage (Vodder Technique) therapy. Deep work or aggressive overstretching is usually contraindicated for Fibromyalgia Syndrome. Depending on your specific needs, your therapist at Wake Medical Massage will customize your session with a combination of one or more treatment techniques. Call 919.228.9559 to start your relief process.
Sensitivity to touch consideration
Sensitivity to touch varies greatly for fibromyalgia patients. Some people respond well with deeper soft tissue manipulation, while others are sensitive to the lightest pressure. You must establish good communications with your massage therapist so you can explain what feels comfortable to you and what doesn't. When you're in an acute flare-up, the bodywork is limited to more gentle techniques.
When you're feeling better, deeper work intended to eliminate trigger points or work on posture may be more appropriate. Partner with your therapist at Wake Medical Massage to find the best approach. You may be sore after a session. A moderate level of soreness can be expected, but should only last about forty-eight hours as your body adapts to the changes. If it lasts longer or is more severe, bodywork may be too aggressive or the session may be too long. Start slowly, learn what works best for you, and let your therapist increase the time or intensity as you progress.
Research & study - Benefits of massage therapy for Fibromyalgia
"This study demonstrated that massage-myofascial release techniques improved pain and quality of life in patients with fibromyalgia.
The study found reductions in sensitivity to pain at tender points in patients with fibromyalgia.
Patients in the massage group received a 90-minute massage for 20 weeks.
Immediately after treatment and one month after the massage program, anxiety levels, quality of sleep, pain, and quality of life were still improved.
Benefits of massage-myofascial release therapy on pain, anxiety, quality of sleep, depression, and quality of life in patients with fibromyalgia. Evid Based Complement Alternat Med. 2011:561753. Learn More ►"
Research indicates: Massage therapy with a duration ≥5 weeks had beneficial immediate effects on improving pain, anxiety, and depression in patients with FM. Learn More ►
10 Things you must know about Fibromyalgia Learn More ►
Basic Massage Contraindications Learn More ►
How often should I get a massage? - Learn More ►
The benefits of massage are physical and psychological - Learn More ►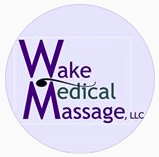 Please Note: Massage therapy is not a cure-all, a replacement for conventional care or other forms of medical care. If you have a medical condition and are unsure whether massage therapy would be appropriate for you, discuss your concerns with your healthcare provider. However, when used in conjunction with a healthy lifestyle, massage therapy can be a vital tool in increasing your quality of life.
Referral may be required
Who can refer you to our therapy center:
Physician | Neurologist | Orthopedic, Vascular, & Plastic Surgeon | Podiatrist | Oncologist | Dentist | Chiropractor | Physical / Occupational Therapist | Nurse & Physician's Assistant
Complimentary phone consultation 919.228.9559
Proudly serving clients from Raleigh, Apex, Cary, Chapel Hill, Clayton, Durham, Garner, Holly Springs, Knightdale, Morrisville, Pittsboro, Raleigh, RTP, Sanford, Wake Forest, and surrounding North Carolina Regions.
• Massage Cary NC • Medical Massage Cary • Lymphatic Massage • Lymphatic Drainage Cary • Manual Lymph Drainage • Cary Massage Therapist • Massage Therapy Cary • Sports Massage Cary
*New Client Special - Applies to selected modalities